Title – Sweet Temptations: The Boss's Daughter
Author – L.M. Mountford
Blurb
Once bitten, Twice Shy.
Still reeling from the Night of the Work's Christmas Party, Richard Martin once again finds himself torn between his conscience and his desire. Only this time his temptation is in the guise of someone much more formidable… Scarlet.
The Boss's Daughter.
Cover Reveal
Teasers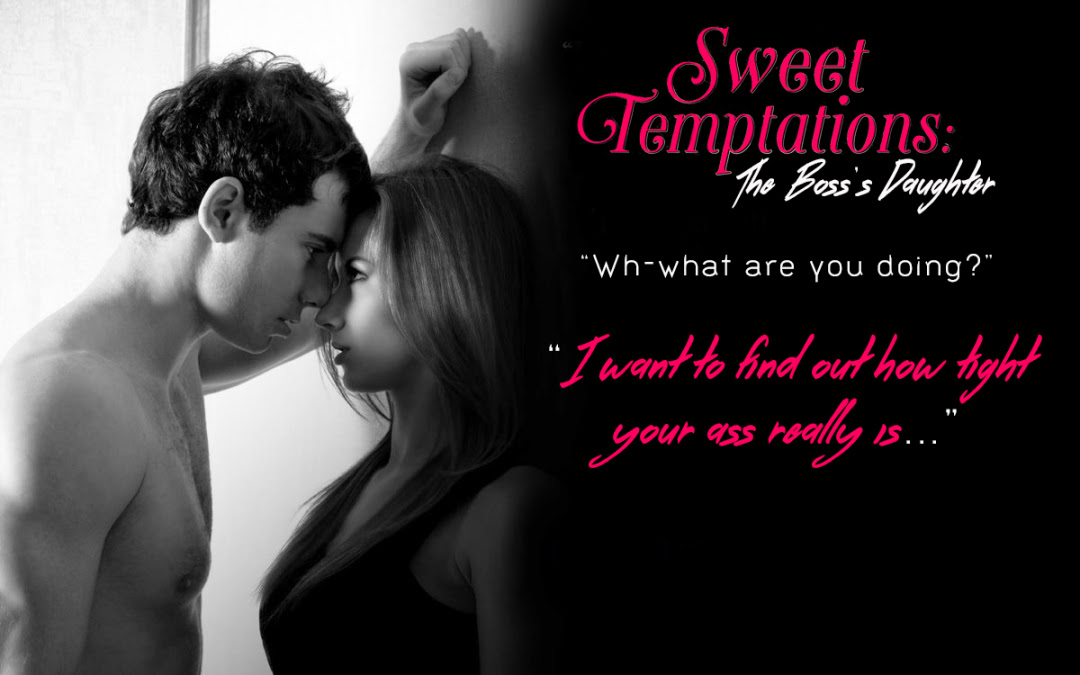 Book 1 – Sweet Temptations: The Babysitter – is FREE right now!
Grab your copy while you can!
Author Bio:
I'm L.M. Mountford.


I'm an erotica author, but please don't judge me by that alone. I'm also trying to break into dark romance, historical action and sci-fi/ fantasy. Honestly, though, I'm interested in anything plot that involves sex and violence. They make up some of the greatest stories in my opinion. A story is like any portrait, it needs to be made up of many colours, but make sure it has these two and you're bound to be a susses.
When I was in school, I wanted to be an actor. I gave that up after a Final 'E' grade in GCSE Drama. That was a knock as everyone told me I was great. Before that and now, my dream is to be a successful author. I may be an author but I doubt it'll ever be successful, so I largely write for the love and challenge of it.
I wrote my first story when I was 14/15. A fanfiction story that I posted online. I'm something of an anime aficionado you see, and like any little boy, my mind had a tendency to wander. After that, it wasn't long before I moved into the erotica genre, after all, what is it a boy that age thinks about, and I have been in the genre ever since.


Although I'd never really thought about self-publishing, it occurred to me when I was 21 after running across the kindle section of Amazon and seeing how many short stories had been published and were selling. It was something of an eye-opener. Until then, I'd thought KDP was for novels. Shortly after, I wrote and published Sweet Temptations: The Babysitter. I'd thought that would be the hard part, but after publishing, I came to realise it was only the beginning. Not only that, but I was woefully unprepared.
Would love to get to know you all, here are my social network and blog links, feel free to drop by and say hi

Author Links: